Search
Find a person or team to donate to
Donate Directly
Make a general donation to Movember
Donate

Movember is the leading charity changing the face of men's health on a global scale,
focusing on mental health and suicide prevention, prostate cancer and testicular cancer.
Your donation will help us to continue what we've started and fund world class programs that are saving and improving the lives of men.
Thank you – together we are changing the face of men's health.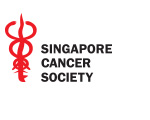 Movember works in partnership with the Singapore Cancer Society (SCS), a self-funded voluntary welfare organisation which is dedicated to minimising the impact of cancer in Singapore through the provision of cancer treatment subsidies, financial and welfare aid to needy cancer patients, home hospice care services for terminally-ill cancer patients, as well as rehabilitation support programmes for recovering cancer patients and cancer survivors. All funds raised through the Movember Singapore campaign will support local men and their families who are living with prostate and testicular cancer.